Hello and welcome to my online home
I am so glad you found me – it is no accident – let's see and feel what happens now.  Let's connect.
Is this you?
You have a deep soul calling, a craving, a yearning to help others and share your gifts.
You are attracted to the healing and metaphysical world.  You may be a healer or a coach.  
You are definitely a helper.
If you are a woman on a mission to learn more about yourself.
To master your energy.
To connect to your body.
To speak to your soul.
To trust your wisdom.
Then you have come to the right place! 
You want to go forward and feel good about yourself.
No more fear or pain
Instead . . .
flow into ease and grace
embrace joy and fun
find your truth and wisdom 
enjoy an open heart and a purity of love
and create a vital healthy body
 You'll be a woman who is 35+ years of age.  You dance between a pursuit of excellence and crippling perfectionism.  You start and stop, and not sure why. You know you have the gifts, the content and the experience but are yearning to find your path.
The is deep.
This is divine.
This is intense.
You are looking for support.
You are ready, willing and able to do the work needed to peel back the layers and then start to take back your time, increase your energy and make money.
Let's clear your body
Set the path
Give you divine tools 
Allowing all that you are and deserve to be and receive, to enter your life with flow.
I will give you your own unique energetic strategies to thrive in life, biz and relationships.
Is that something worth exploring?
Feel free to Join my Online Community – Business of Healing (click image below) where I am building a beautiful community of healers to support their health and wealth, inner worth and outside value.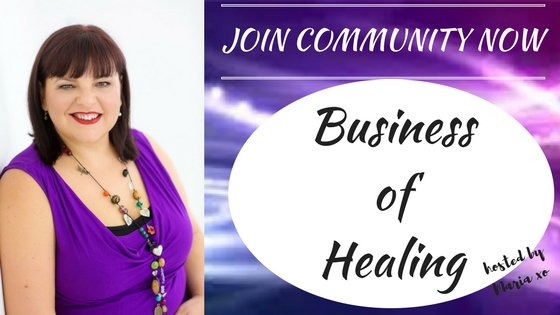 for 
I was interviewed by Kathryn Gray from Enabling Enterprises recently Journey to Self,  a Spiritual Development and Transformational Program.  Watch the interview by clicking the video below to find out more about this program.