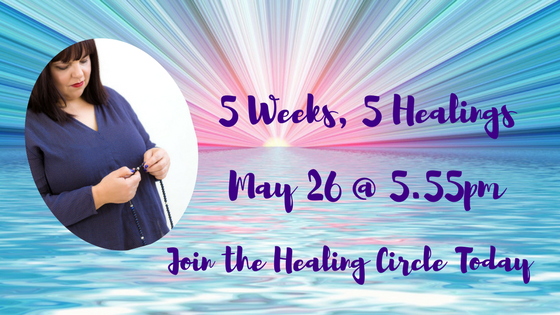 Have you been feeling the call to heal? But aren't sure what you need or how to go about it?
Are you feeling that you need a time for stillness and pause but doesn't make sense to do it on your own?

Do you crave sacred community and divine feminine to meet with you in circle?
I invite you to a Sacred Healing Circle, to heal any aspect of physical, mental, spiritual, relationships and money.
5 weeks, 5 Healings is a service to provide you with group healings on a weekly basis for 5 weeks.
Healing every Friday at 5.55pm for 5 weeks,
starting May 26, 2017.  nb: This is Melbourne, Australia time AEST.  Please click here for your time zone.
Week 1: May 26 @ 5.55pm
Week 2: June 2 @ 5.55pm
Week 3: June 9 @ 5.55pm
Week 4: June 16 @ 5.55pm
Week 5: June 23 @ 5.55pm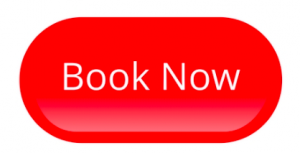 This is great for you if you are
– in pain,
– finding life/business hard
– lack of energy,
– needing clarity
– needing to manifest more income
– procrastinating
– feeling judged or judging yourself
– nothing is good enough
– needing to expand and attract more clients.
Whatever is causing a struggle, we will address it in the sessions. Come live or post it in the supportive FB group and we will work on the healing the issue.
As a Medical Intuitive and Spiritual Mentor one of my gifts is to read energy and get to the root cause of any energy disturbance.  
I would love to support you and see you prosper.
Each week we will meet in sacred circle on Zoom (so you don't have to leave your home) for healing.  All healings will be recorded.  
There will be a Facebook Group to support the healings.  I will be there daily, offering support, integration and insights.
What others are saying;-
"Such a beautiful and heartfelt healing. I could feel my angels were with me. Thank you Maria
❤
❤
❤"
"Yes I had a major pain in my shoulder and it dissipated as you went through the healing."
"So much tingling in my crown chakra! Whee
😱 Amazing & so grateful"
"The energy is moving.
<3"
"The healing was amazing once again
😊 Wow! A lot going on."
"Just watched the recording Maria, beautiful and powerful. I'm still seeing rays of pink everywhere"
"Unravelling yes and moving forward and growing"
All healings will be recorded – you can listen anytime.  
They are channeled and unique.
What I know is that everyone receives a healing each time they listen to them. A great resource for now and the future.