I've been curious about the word master-mind and how it fits with my offerings or if it indeed is an offering.
How do you become a master of your mind?
Or is it masters of minds that come together?
Or is there one master who minds the whole?
Curiosity can lead you down a rabbit hole that can tantalise and transform.
So instead of a mastermind I offer a Circle to develop mastery. mastery of the mind as well as talk to the soul and embrace your spiritual essence.
We cannot work with the mind alone. And yet across the entrepreneurial genre it seems to be the preference.
It boggles me why we have to try so hard and push with strategy. When we have all the tools within and with silence and soul speak, we can clear a lot of the mind chatter to come to an aligned resolution for all – mind, body and soul.
As a business woman and spiritual teacher, I offer a strategic gentle approach to access profound insights to your successful path. Whatever that looks like for you. All within a Circle of hope.
The Circle is the symbol of hope. Where the is not one leader but leaders who come together to form a whole. A Circle is a container to explore the inner landscape. No leaders, instead equal parts. Within Circle, the master reveals itself not only of mind but of spirit and soul too. Something that is missing from conventional and traditional masterminds.
We begin Circle with a commitment to connect with ourselves, with our footprints – those who have gone before us and the footprints we are creating for generations to come. We connect with our emotions to bring back flow. We connect with our voices – to find authentic and divine truths. We step on the edge to find our courage. To take inspiration and step off the edge that we know and start the fly towards our "success".
We leap into the future by creating deep awarenesses of current narrative, intimate and societal. Which are impeding our path forward. In other words we work with mindset, reframed, Carl Jung's work – shadow. We discuss strategy but not in a linear fashion. Instead in an exponential way to include all facets of life, business, morality, values and intrinsic/extrinsic servitude. We are committed to mother earth and yet we are not yogis. We are women healing our world so we can heal the world.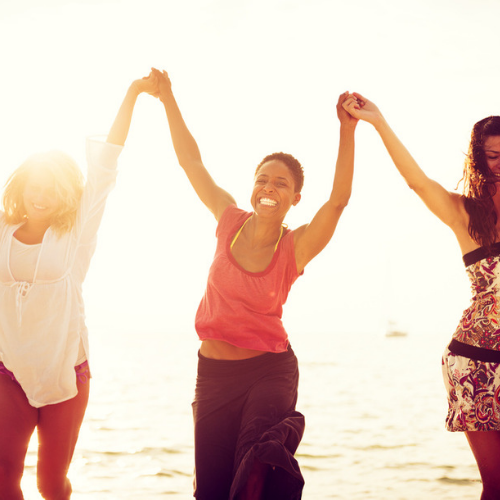 So be the master of your mind and also be the nurturer of your soul calling as your own spiritual guru.
Connect with your tribe and you will never have to think through to a solution, you will know. You are the revolution and the conscious evolution.
Taking applications now for 2020 Circle.  Click here to find out more.