Are you excited?
I am thrilled that you are finally here! So get ready for a good hour or so of knowledge, sharing, reflections, and growth.
Don't forget to:
Download your free e-Book so you can follow along.

You can fill it out in your computer as a fillable PDF, or you can print it and take notes old-school style–pen and paper! 

Pause the video when you need an extra minute to really dig deep into your soul-powered answers. 

Get some water, or a cup of your favorite tea, good light, quiet space… whatever you need!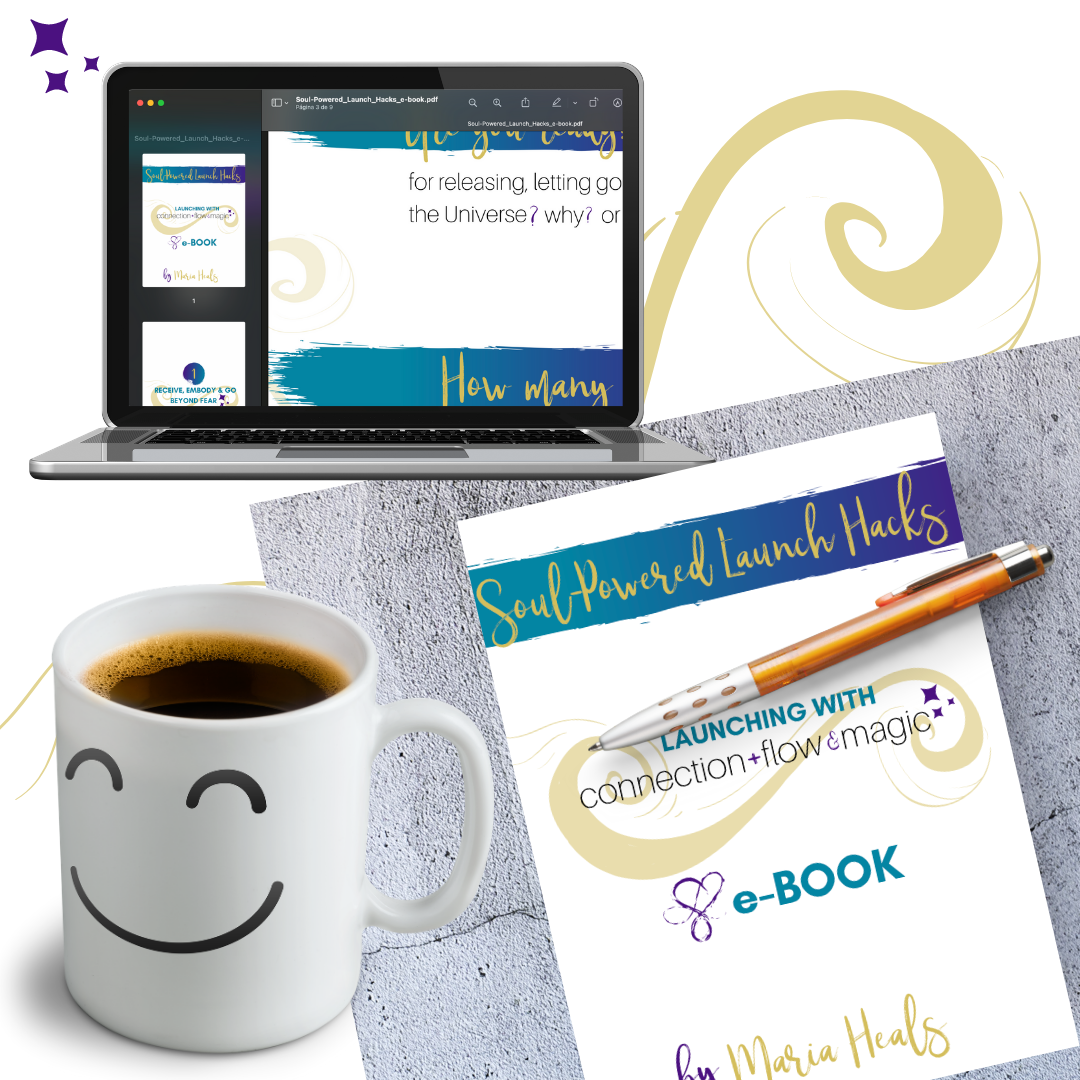 Part 1
Receive, embody, and go beyond fear. Click on the video to get started.
When you're done with part 1, take a small break. Let the concepts and reflections sit with you. If you feel inspired, please reach out! Just email me your comments, I always look forward to YOUR insights!
Part 2
Money, your shadow and growth! Wow! I know… it sounds so deep and life-changing. I might have saved the best for this second part, but there would be no second part if we hadn't gotten started with the basics in Part 1. 
Ready? Set? Go! Click on the video to continue with Part 2. And remember to share with me your insights. See you in your inbox!
Get your Soul-Powered Energy Flowing and Growing
You know what you need to do to get started, now let's work with your energy and get ready for it!
Do you need additional 1-on-1 support? Book a Soul-Powered Launch Session with me!