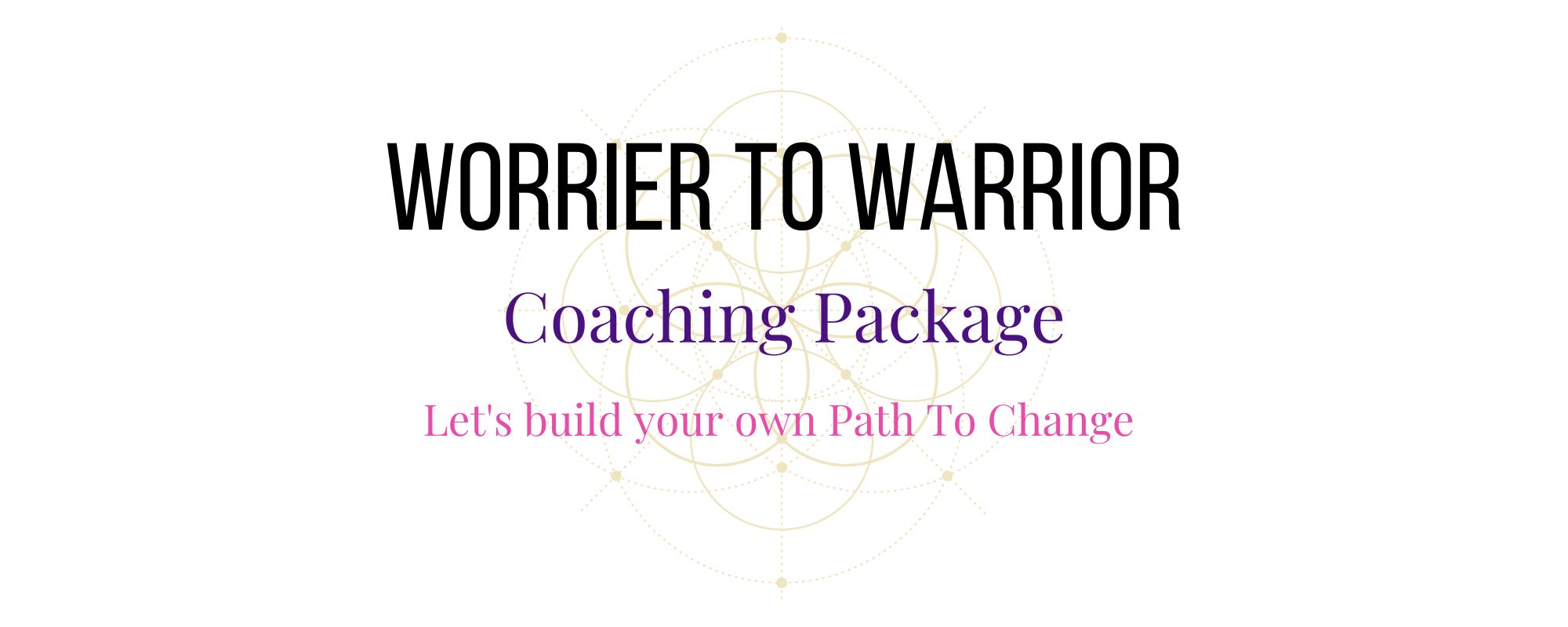 Coaching Sessions supporting your personal Worrier to Warrior path
This special 3-session package is designed to support your own path in your own time.
You can book your sessions once a week during a month, or book them as your own path unfolds before you.
You can accompany your book experience with the free and paid resources, and a session as you go through the journey. Or you can read the book and then work on your personal process. The journey to healing is very personal and not a one-size-fits-all!
In our 3 sessions we will focus on:
1. WORRIER What do you need to heal? This includes a Medical Intuitive assessment.
2. PATH OF CHANGE We will set and define your vision
3. WARRIOR I will help you set-up your personal kit of tools to support your energy as a Warrior.