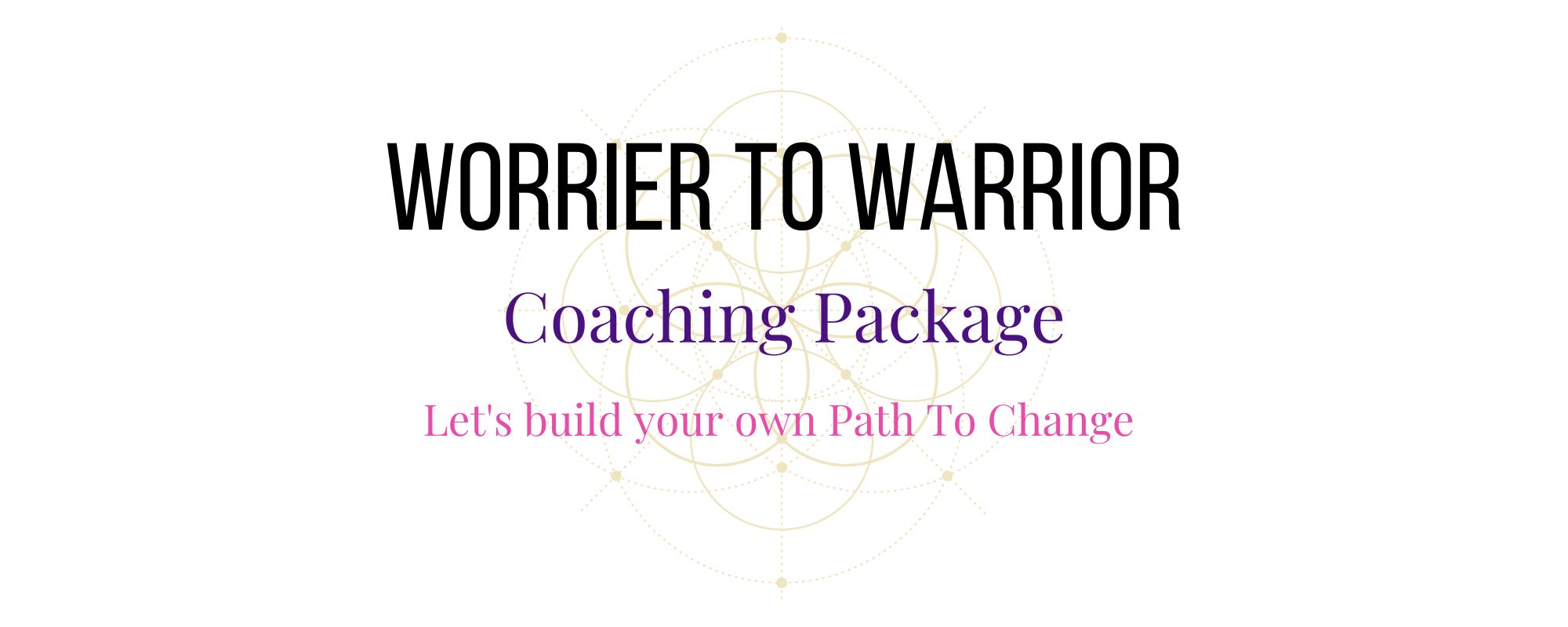 What do you need to heal?
What is your vision?
What tools do you need to support you?
Coaching Sessions supporting your personal Worrier to Warrior path
This special 3-session package is designed to support your own path in your own time.
You can book your coaching sessions once a week during a month, or book them as your own path unfolds before you.
Ideally, you can accompany your book experience with the free and paid resources. Once you have made the best out of them, you can book a coaching session.
Another way to go is to read the book and then work on your personal process. The journey to healing is very personal and not a one-size-fits-all!
In our 3 sessions we will focus on:
1. WORRIER What do you need to heal? This coaching session includes a Medical Intuitive assessment.
2. PATH OF CHANGE In your second coaching session we will set and define your vision
3. WARRIOR In your third coaching session I will help you set-up your personal kit of tools to support your energy as a Warrior.