Grow your business & Reconnect with your soul's calling
Growing your business to achieve your full potential has many levels. Your journey includes seeking deeper self-discovery, self-development, and continuous growth in different areas of life: personal, professional, spiritual, emotional, and relational. Although your definition of full potential is really personal and subjective, it always comes back to:
f

ulfillment,

self-actualization,
living a purpose-driven life
alignment with your values, passions and gifts
connecting with your soul family
Are you ready?
Ready to unleash your full potential, grow your business with your soul's calling, and experience profound transformation? Let's work together! We can build a business you love and share your unique gifts with your soul family.
Book your session now! Take the first step towards creating a thriving, fulfilling, and spiritually aligned business and life!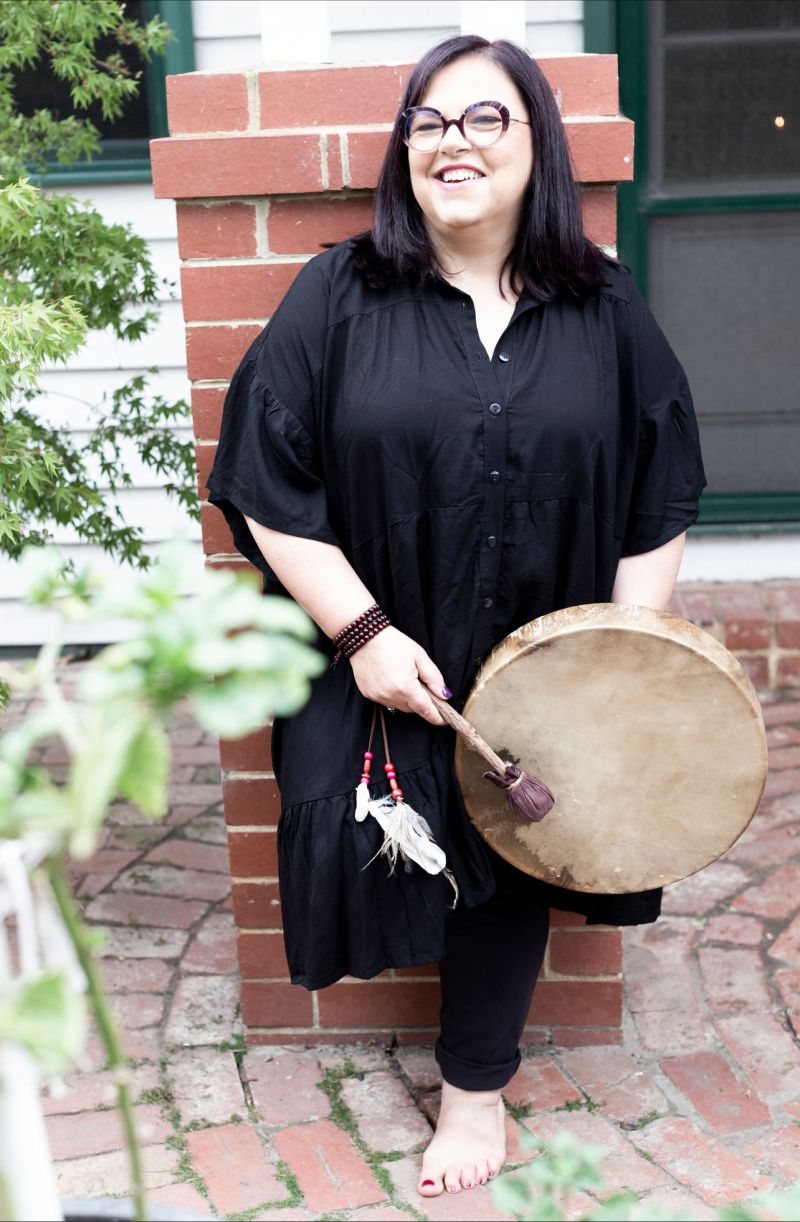 Hi, I'm Maria, a Medical Intuitive and Spiritual Business Coach.
I work with Healers, Coaches, Leaders and Creatives. I am here to Unleash Your Potential with Energy Mastery, Intuition, and Mysticism (that's what I call MAGIC!).
As I was growing up, there was no language or framework around mysticism, magic or intuition in my world. That is why it's my mission to demystify magic and use it so you can achieve your full potential, while connecting you to your soul family! 
With this knowledge comes freedom, accessibility and possibilities. As a Medical Intuitive and Spiritual Business Coach, I bring a unique blend of intuitive insights and practical business strategies to help my clients achieve their goals. My expertise in energy mastery and demystifying magic allows me to provide practical and accessible guidance for their personal and business growth.
My experience builds a unique approach to spiritual business coaching. Specifically, my clients often experience growing their business, bigger income, personal fulfillment, better relationships. That and a sense of showing up authentically as their full selves in all areas of their lives. With this in mind, my goal is to help you achieve tangible and lasting results.
I want your gifts to go big!
Grow Your Business with Energy Mastery, Intuition, and Mysticism for Healers, Coaches, Leaders, and Creatives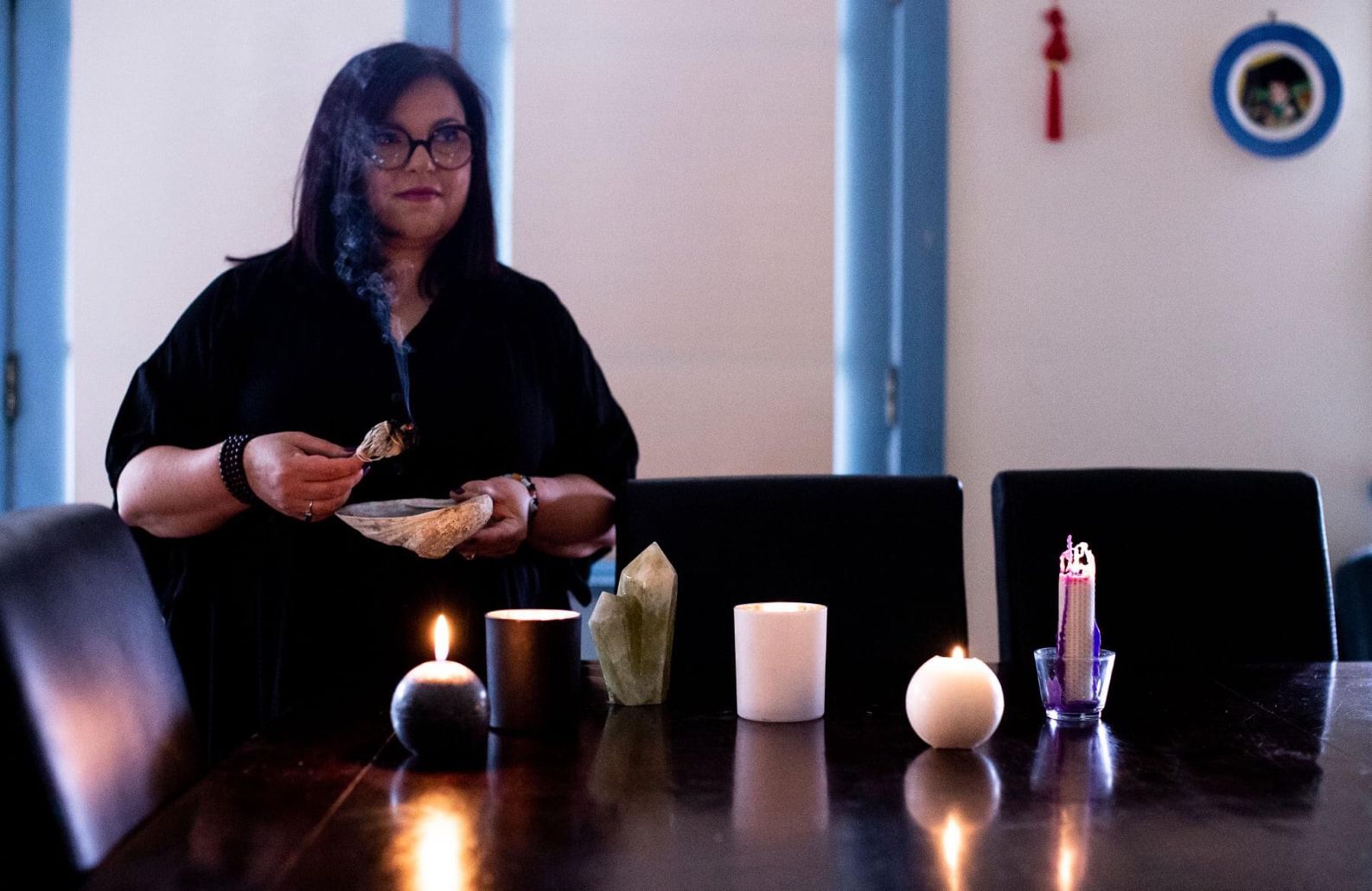 Ignite your potential with me as your Spiritual Business Coach:
Unleash Clarity and Direction:

Discover your soul's calling and purpose, gaining a clear path to align your life accordingly. I provide insights and tools to navigate your spiritual journey and leverage your gifts with purpose and clarity.

Amplify Intuition and Energy Mastery: Tap into your inner wisdom and guidance, fostering a profound connection with your own intuitive compass. Cultivate personal and professional empowerment through enhanced intuition and mastery over your energy.
 Ignite Business Growth and Success: Receive guidance and support in scaling your business, implementing effective strategies, and conquering challenges. I'll help you create and sustain a fulfilling and financially successful business venture.
Experience Personal Fulfilment and Transformation: Deepen your self-awareness, align with your true essence, and heal any limiting beliefs or obstacles. Witness the remarkable results as you embrace tools and techniques for personal healing and growth across all areas of your life.
Together, we'll embark on a transformative journey that empowers you to thrive in your spiritual business and experience a profound sense of fulfilment and success.
My work is dedicated to empowering my clients to conquer fear, amplify intuition, and attain personal fulfilment while building a business they truly adore.
By partnering with a Spiritual Business Coach who truly comprehends your unique journey, you'll effortlessly connect with and serve your soul family.
Let's embark on this transformative journey together, where you can experience profound growth, fulfilment, and effortlessly reach those who resonate with your soul's purpose.
-Maria
Ready to Unleash Your Magic?
Book Me Now! Discover the Nuances of Energy Mastery for Empaths and Sensitives in the World. As a Spiritual Business Coach who understands you, I can help you grow your business as you reach and serve your soul family. Get clarity, growth and fulfilment starting now!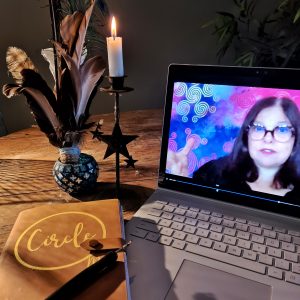 Let's chat! Get to know me and let's find out how we can work together.
Click here and find a good time to connect.
Sometimes in order to go BIG we need to start small… 
Take one of my

free webinars

or read my

blogposts

and get ready to rediscover the

magic within
YOU!